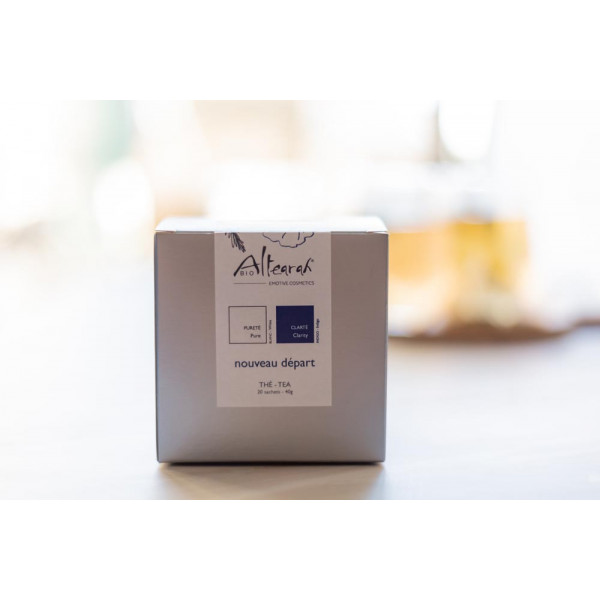  
Its 100% organic composition:
Green tea: rich in polyphenols and antioxidants, stimulates the metabolism.
Hibiscus: limits water retention and stabilizes blood sugar.
Green rooibos: rich in vitamin C and minerals, aids digestion and fights against digestive
disorders.
Mate: promotes the elimination of toxins, combats mental and physical fatigue.
Cardamon: tonic and mental stimulant.
Lemon essential oil: invigorating and energizing, aids digestion.
Essential oil and Orange peel: calms, soothes and mentally balances.
Savor the 'Nouveau Départ' tea as a multi-sensory complement to your detox experience.
Responsibly Produced & Made in France: its organic formula is Ecocert certified, without allergens, additives or GMOs. The tea bags are 100% biodegradable and made from sugar cane.