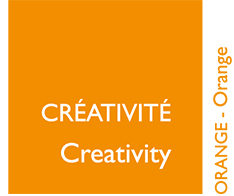 Are you feeling blocked, disconnected or scattered?
RECONNECT WITH MY BODY, RE-FOCUS. ENCOURAGE MY SENSUALITY.
Sweet and fruity, this fragrance with gentle and oriental scents inspires and frees creativity.
INGREDIENTS:
Sweet Orange, Lemon, Cedar, Mandarin, Lavandin

ASSOCIATED KEYWORDS:
Femininity, Intuition, Centering, Sensuality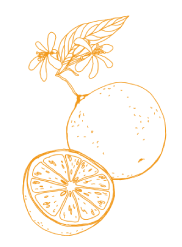 CHROMOTHERAPY
Orange is a joyful and energizing colour, representing health, sociability and creativity. It can help stimulate appetite, improve mood, and increase openness, thus promoting emotional well-being.

AROMATHERAPY
The major essential oil of this synergy is Sweet Orange. Soft, fruity, and delicate, Sweet Orange essential oil is comforting and soothing for the mind. It helps to circulate, re-focus and calm oneself.

OLFACTOTHERAPY
To breathe Orange is to let yourself be surrounded by a cocoon of sensuality. This citrus fragrance soothes, comforts and supports our inner strength.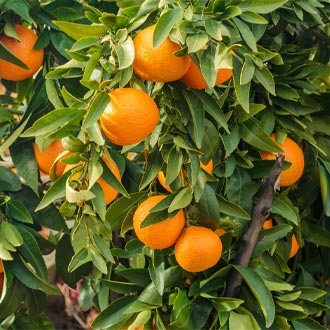 MAIN ESSENTIAL OIL
Sweet Orange
For thousands of years, Sweet Orange essential oil has been known for its healing and rejuvenating properties. Often regarded as a symbol of luck, prosperity and fertility, Sweet Orange was also used to treat a wide variety of ailments, from the common cold to skin infections to muscle spasms. Promoting a healthy and radiant glow, Sweet Orange essential oil is comforting and soothing for the mind, helping to refocus, stimulate digestion and calm nervousness.
Sourced organically from South America, the Sweet Orange essential oil used in Altearah products carries a sweet and fruity aroma, and is extracted through the steam distillation of the entire plant.