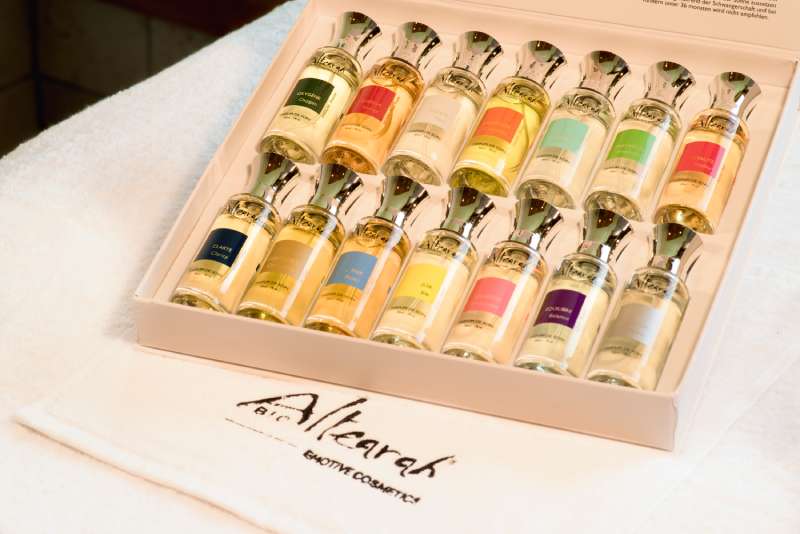 Our Colours
Although we may practice the language of colour subconsciously, with Altearah, paying attention to these choices opens our eyes to what we are searching for. Altearah uses Colour to open the door to emotions: the intuition of the colour choice will guide you towards a multi-sensory universe and reflect your needs of the moment.
Each one of the Altearah colours corresponds to a specific aromatic synergy that is personalized to respond to your need of the moment, to anchor you towards a positive emotion.
YOUR INTUITION
How to choose your Colour ?
The first and foremost approach at Altearah is to follow your intuition: when looking at the 14 colours, follow your instincts and choose the colour that attracts your attention most in the given moment. You may also choose using the associated keyword, or according to your current emotional need.

Discover your personalized routine
Would you like to explore more than one colour?
In just 3 minutes, discover your customized routine with colours and products specifically chosen for your needs of the moment.
Choose Colours according to your specific needs
The universe of Altearah is limitless. Within the 14 Colours, discover combinations of colours that benefit any specific need, be it thematic, for the skin, or for the emotions.
Explore our ready-made combinations of colours according to your current goals.