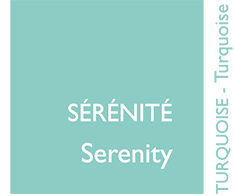 Are you stressed or overthinking?
PROTECTS ME FROM STRESS. PROMOTES A LETTING GO.
Notes of Ylang-Ylang, Palmarosa and Bergamot form a floral and enveloping
bouquet to feel liberated and find tranquility.
INGREDIENTS:
Ylang-Ylang, Sweet Orange, Cedar, Bergamot, Eucalyptus, Lavandin, Palmarosa, Lavender, Mint, Lemon, Geranium
ASSOCIATED KEYWORDS:
Letting Go, Anti-Stress, Relaxation

CHROMOTHERAPY
The colour Turquoise is a peaceful colour representing harmony and healing associated with serenity. It can help balance the energies of body and mind, calm fears and stress, and encourage repose.

AROMATHERAPY
The major essential oil of this synergy is Ylang-Ylang. Used in perfumery for its intoxicating and relaxing floral notes, this essential oil is anti-spasmodic, inviting relaxation and calm.

OLFACTOTHERAPY
To breathe Turquoise is to slow down, let go and let yourself be transported for total tranquility of body and mind.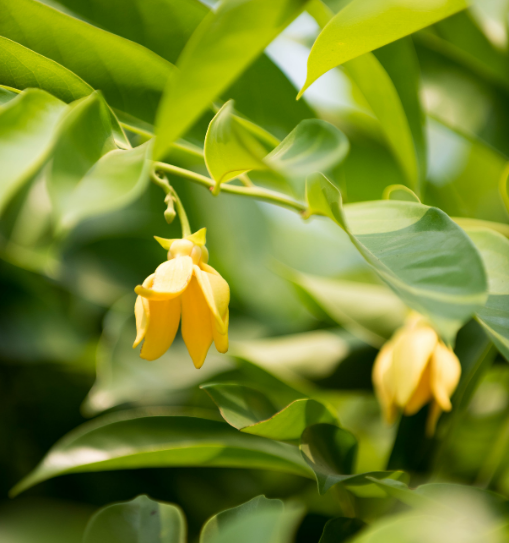 MAIN ESSENTIAL OIL
Scots Pine
Referred to as the "flower of flowers", Ylang-Ylang has soothing effects for regulating heart rate and the tempo of the breath. Known for its relaxing and calming properties, Ylang-Ylang essential oil is utilized to reduce mental and nervous tensions, and alleviate stress. Used in perfumery for its exotic and floral notes, this essential oil is relaxing and anti-spasmodic.
Sourced organically from Madagascar, the Ylang-Ylang essential oil used in Altearah products brings deep relaxation, and is extracted through the steam distillation of the plant's flowers.