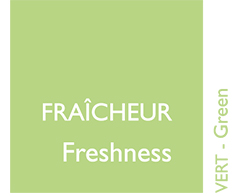 Do you seek freedom and spontaneity?
REFRESH MY MIND AND BODY. FEEL OPEN TO RENEWAL.
A fresh and citrusy blend of Eucalyptus, Lemongrass and Rosemary, this fragrance
surrounds me with hope and openness to new beginnings, to evolve with optimism.
INGREDIENTS:
Eucalyptus, Citronella, Cedar, Sweet Orange, Pine, Lemon, Rosemary, Patchouli, Palmarosa, Geranium, Lavender
ASSOCIATED KEYWORDS:
Freedom, Spontaneity, Opportunity, Adaptation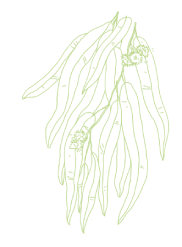 CHROMOTHERAPY
Green is a gentle and refreshing colour, representing evolution and aspirations. In the cycle of nature, this colour symbolizes renewal and the opening up to opportunities, to re-discover freedom, happiness and lightness.

AROMATHERAPY
The major essential oil of this synergy is Eucalyptus. With its fresh, minty and herbaceous scent, Eucalyptus opens the heart: it stimulates our ability to accept change with enthusiasm rather than apprehension.

OLFACTOTHERAPY
To breathe Green is to dare to be. This gentle and lemony fragrance invites us to breathe and open up with spontaneity.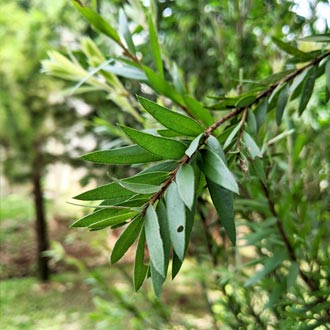 MAIN ESSENTIAL OIL
Eucalyptus Radiata
Carrying a gentler fragrance than Eucalyptus Globulus, Eucalyptus Radiata essential oil has historically been used as a respiratory decongestant. Used to purify the body and mind, and clear negativity, this essential oil is known to boost exchanges between the digestive and respiratory systems. Carrying anti-inflammatory, anti-infectious and antiviral properties, Eucalyptus relaxes the diaphragm, promotes oxygenation, and frees the mind to reorient towards freshness.
The Eucalyptus Radiata essential oil used in Altearah products comes from Australia. It is extracted through steam distillation of the plant's leaves and gives off a sweet and fresh scent.