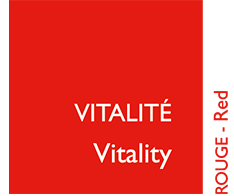 Do you need determination, strength, and to take action?
INVIGORATE VIVACITY AND ARDOR. AWAKEN MY MIND AND BODY.
Clove and Cedar are paired with Sandalwood in a warm, spicy synergy that revitalizes
the flow of energy.
INGREDIENTS:
Clove, Cedar, Sweet Orange, Sandalwood

ASSOCIATED KEYWORDS:
Circulation, Passion, Adventure, Boost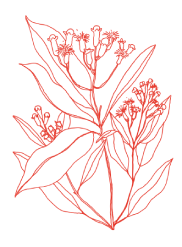 CHROMOTHERAPY
In chromotherapy, Red is the colour of passion. Invigorating, it also represents vitality and determination. Red stimulates blood circulation, energetic sensations and emotions, and promotes courage.

AROMATHERAPY
The major essential oil of this synergy is Clove. Powerful, spicy and woody, with notes evoking Cinnamon and Nutmeg, Clove helps us regain our appetite for life.

OLFACTOTHERAPY
To breathe Red is to feel an adventurous wave stimulate our energy and spring us into action.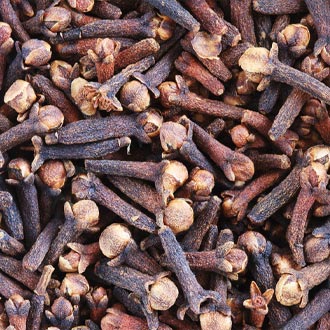 MAIN ESSENTIAL OIL
Clove
A cherished ingredient in many cultures, Clove is well-known for its benefits for soothing, rejuvenating and purifying the body. A comprehensive stimulant for metabolism, this essential oil also encourages balance, supports circulation, and strengthens the flow of energy in the body. Clove is a potent antioxidant, and its spicy and woody fragrance transports its user towards excitement, inviting passion and adventure.
The Clove essential oil used in Altearah products comes from Madagascar and Sri Lanka. It is extracted through steam distillation of the cloves.