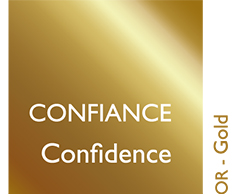 Do you need a boost of confidence?
FIND MY INNER CONFIDENCE. EMPOWERS ME TO BE MYSELF AND RADIATE.
This blend of Litsea Cubeba, Sweet Orange and Java Lemongrass illuminates one's charisma,
influence and personal confidence.
INGRÉDIENTS :
Litsea Cubeba, Sweet Orange, Java Citronella, Cedar, Mandarin, Patchouli
MOTS CLÉS ASSOCIÉS :
Identity, Trust, Charisma, Radiance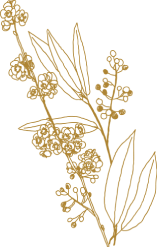 CHROMOTHERAPY
Gold is a bold and shimmering colour representative of abundance and prosperity. In chromotherapy, it represents wealth in all aspects of life. Gold stimulates inner strength and self-esteem.

AROMATHERAPY
The major essential oil of this synergy is Litsea Cubeba. Fresh, fruity and rooted, it is lemony with notes of Lime and Lemongrass. Litsea Cubeba is an emotional tonic that reinforces self-confidence.

OLFACTOTHERAPY
To breathe Gold is to spark the light within us, to shine out and feel the power within ourselves.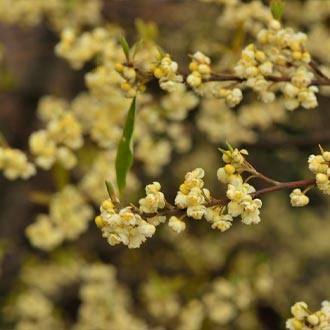 MAIN ESSENTIAL OIL
Litsea Cubeba
Traditionally used to treat physical aches and digestive problems, today Litsea Cubeba essential oil is utilized in aromatherapy and skincare due to its multitude of benefits. A powerful anti-bacterial and anti-inflammatory ingredient, Litsea Cubeba also promotes mental relaxation, boosts mood, relieves bloating and energizes the body.
The Litsea Cubeba essential oil used in Altearah products is organic and sourced from Asia-Pacific. It is extracted through the dry distillation of the Litsea Cubeba fruit and gives off a fresh and citrusy aroma.