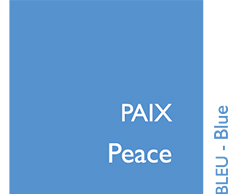 Do you want to communicate, and calmly express yourself?
BRINGS CALMNESS AND TRANQUILITY. FACILITATES LISTENING AND SPEAKING.
Peppermint and Lemon harmonize in a fresh and citrusy combination that promotes
communication and self-expression.
INGREDIENTS:
Peppermint, Lemon, Sweet Orange, Eucalyptus, Patchouli, Geranium, Cedar

ASSOCIATED KEYWORDS:
Peacefulness, Exchange, Communication, Expression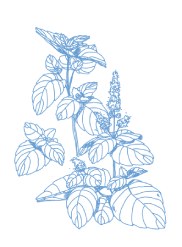 CHROMOTHERAPY
Reflecting the grandeur of the sky or sea, Blue helps pacify tumultuous emotions, balance energy, and promote emotional tranquility. This colour is considered to be calm, cool and soothing.

AROMATHERAPY
The major essential oil of this synergy is Peppermint. Fresh, minty and soothing, it cools the temperament and helps to re-center us and maintain a feeling of presence.

OLFACTOTHERAPY
To breathe Blue is to let freshness permeate our mind, to make communication more fluid, to facilitate listening and speaking, to find calmness.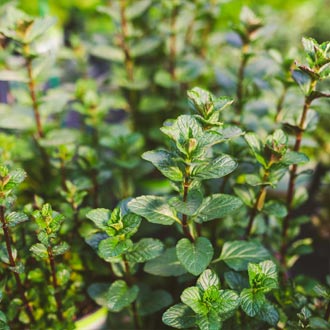 MAIN ESSENTIAL OIL
Peppermint
Often referred to an ideal essential oil for concentration and peace of mind, Peppermint essential oil was used historically as a muscle relaxant due to its calming and antispasmodic properties. With cooling, detoxifying and invigorating benefits, this essential oil calms impulsive temperaments and supports throat functions.
Harvested between the Summer and Autumn seasons, and sourced from Hungary, the Peppermint essential oil used in Altearah products carries a fresh and minty fragrance, and is extracted through steam distillation.