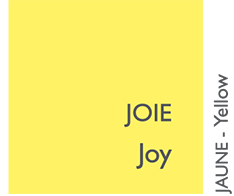 Do you crave to live life with lightness?
RENEW MY VIBRANCY AND SPONTANEITY. EXTERNALIZE AND SWIRL WITH JOY.
The tangy Lemon and the freshness of Lemongrass in this energizing composition
promote the liberation of emotions.
INGREDIENTS:
Lemon, Lemongrass, Cedar, Sweet Orange, Eucalyptus, Patchouli, Geranium

ASSOCIATED KEYWORDS:
Lightness, Uplifting, Dynamism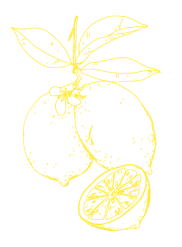 CHROMOTHERAPY
Like the first blooms of Spring, Yellow brightens mood and energy! ! It is a sprightly colour that brings lightness of step. Yellow encourages joy and well-being, boosts morale and evokes an outgoing dynamism.

AROMATHERAPY
The major essential oil of this synergy is Lemon. Its smell is refreshing and inspiring, reminiscent of a field of sunflowers. It inspires a sense of hope transcending cynicism and pessimism.

OLFACTOTHERAPY
To breathe Yellow is to swirl with joy in an energizing citrus fragrance reminiscent of the brightness of the sun.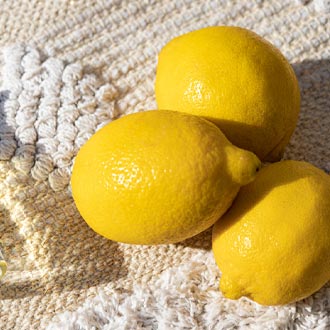 MAIN ESSENTIAL OIL
Scots Pine
Regarded as 'liquid sunshine' for its ability to brighten mood and one's outlook, Lemon essential oil is one of the most versatile ingredients in aromatherapy. Carrying rejuvenating and toning benefits for the skin, and anti-pollution and soothing properties for the body, this essential oil has a joyful, citrusy, and dynamic fragrance and reinforces natural immunity.
Sourced organically from South America and Italy, the Lemon essential oil used in Altearah products is extracted through the expression of the Lemon zests and carries a joyful and citrusy scent.