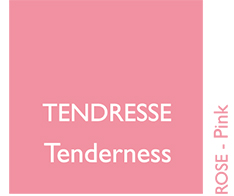 Do you need to cocoon yourself with gentleness and kindness?
REASSURES AND INVITES SOFTNESS. OPENS ME UP TO SWEETNESS AND TENDERNESS.
The soft aromas of Rose and Palmarosa help me to accept my fragility and my
sensitivity, to reconcile with myself in order to embrace self-love.
INGREDIENTS:
Rose, Sweet Orange, Palmarosa, Cedar, Ylang-Ylang, Geranium
ASSOCIATED KEYWORDS :
Gentleness, Self-Love, Appreciation, Acceptance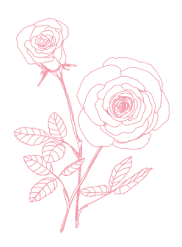 CHROMOTHERAPY
In colour psychology, Pink is a soft and gentle colour representing love and compassion for oneself and others. It helps to improve self-esteem, self-love and encourages kindness.

AROMATHERAPY
The major essential oil of this synergy is Rose. Timeless and carrying nuances of sweetness, Rose essential oil has a soft, delicate and floral scent which inspires unconditional love.

OLFACTOTHERAPY
To breathe Pink is to let yourself be enveloped by a soft and flowery fragrance, to experience softness and acceptance of yourself and others.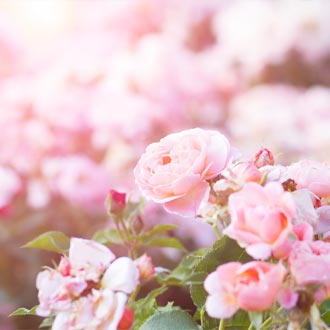 MAIN ESSENTIAL OIL
Rose
Rose is referred to as the "queen of flowers" and revered as a symbol of adoration and love. Rose essential oil has a delicate floral aroma and has been used across cultures for its antioxidant, antifungal and soothing properties. With the ability to lift the spirits and encourage a positive view of oneself and others, this essential oil has regenerating and healing benefits for the skin and body.
The Rose essential oil used in Altearah products comes from Hungary and Bulgaria. It is extracted through steam distillation of the flower's petals and gives off a delicate floral fragrance.